Remembering Kobe Bryant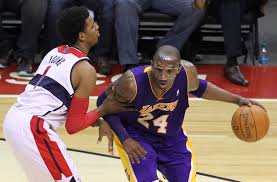 Many will never forget what they were doing, where they were, or who they were with on the morning the news broke on January 26th, 2020. Kobe Bryant (41), his daughter Gianna (13), and seven others lost their lives in a helicopter crash early Sunday morning. They were traveling from the family's home in Orange County, California, to Thousand Oaks, 30 miles northwest of Los Angeles. They were on their way to Gianna's travel basketball team's tournament when unfavorable weather caused problems for the flight, ultimately causing the helicopter to crash into the hillside.
Having just graduated high school, Kobe Bryant joined the Los Angeles Lakers for an exceptional 20 year career, making him one of the greatest basketball players of all time. He earned five NBA championships with the Lakers and scored a record-high of 81 points in a single game. At the age of 17, Kobe was the 13th overall pick in the 1996 NBA draft. He was originally drafted by the Charlotte Hornets but was later traded to his favorite childhood NBA team, the Los Angeles Lakers. With his unmatched motivation to excel, nicknamed "Mamba Mentality," he was an inspiration and athletic role model to many. He proved to be an all-star basketball player for many years to come. Bryant earned 18 All-Star selections, a regular-season Most Valuable Player Award in 2008, and two NBA finals MVP awards. He also earned five championship rings and two Olympic gold medals during his ever-excelling basketball career. Bryant left the NBA in April 2016, his 20 year career leaving an indelible mark on the organization. The Lakers would retire number 8 and number 24, the numbers he wore over the course of his career. Not only was Kobe known for his basketball talents, but he was also known for his retirement letter Dear Basketball. The letter turned into an animated short film which won an Oscar for Best Animated Short Film. Kobe Bryant is predicted to be inducted into the Naismith Memorial Basketball Hall of Fame this upcoming August. Though he is gone, Bryant's legacy will live on as the exceptional basketball star he grew to be through the years.