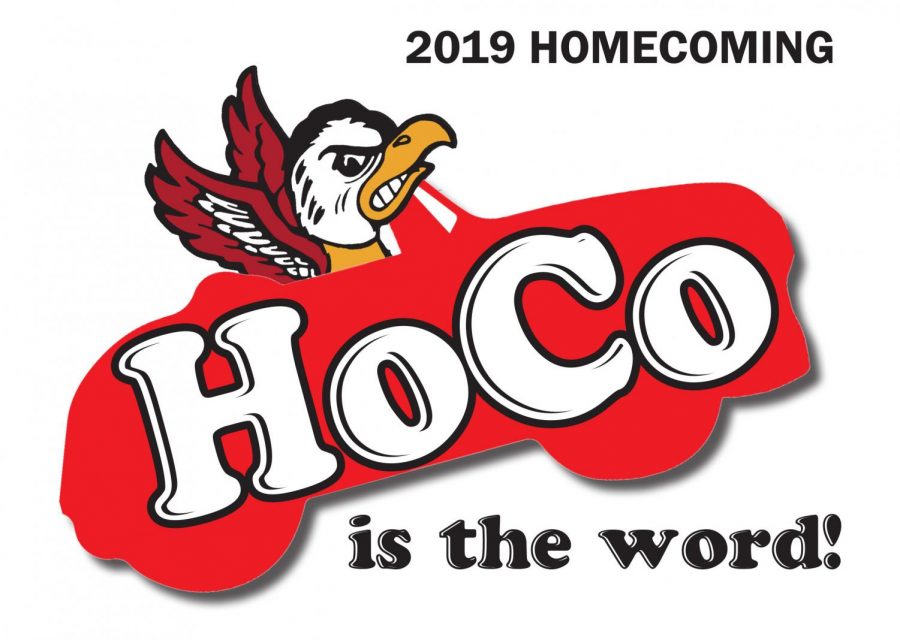 Shannon Ahern '20
October 24, 2019 • No Comments
Not only is Grease the word, Homecoming is the word! With autumn and the football season well underway, the last week of September brought festivities of homecoming week. The homecoming theme was Grease, and the week started...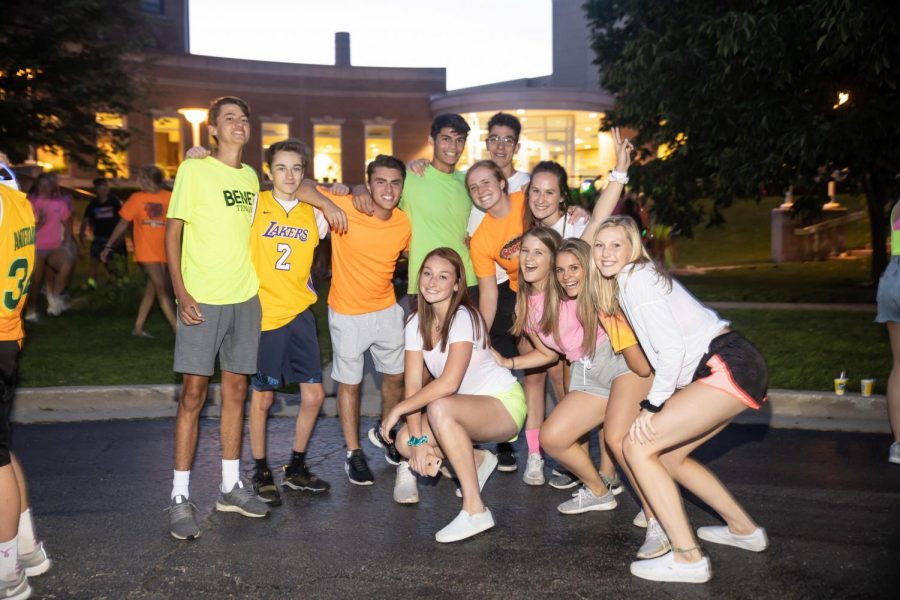 Rachel Becker '20
September 16, 2019 • No Comments
Who doesn't love snow cones, glow sticks, fantastic music, and dancing with friends? This year's back-to-school sock hop, Glow Back to School, was the best one yet! Everyone, from the seniors to the freshmen, enjoyed...
Mia Huerta '21
October 23, 2019
As thousands of youth across the globe rally for climate awareness, it's hard not to be swept up in the desire for long-awaited change and recognition of this issue. Younger...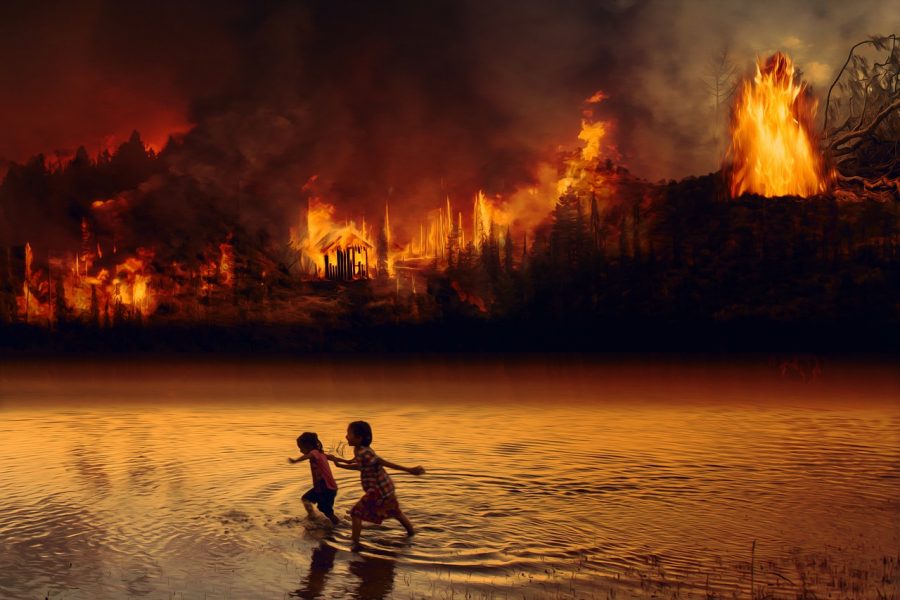 Kathryn Vicsik, '21
October 22, 2019
On August 19, 2019, citizens of Sao Paulo, Brazil, looked up at the sky and noticed it was covered with dark, grey smoke. It did not take long for people to realize that the...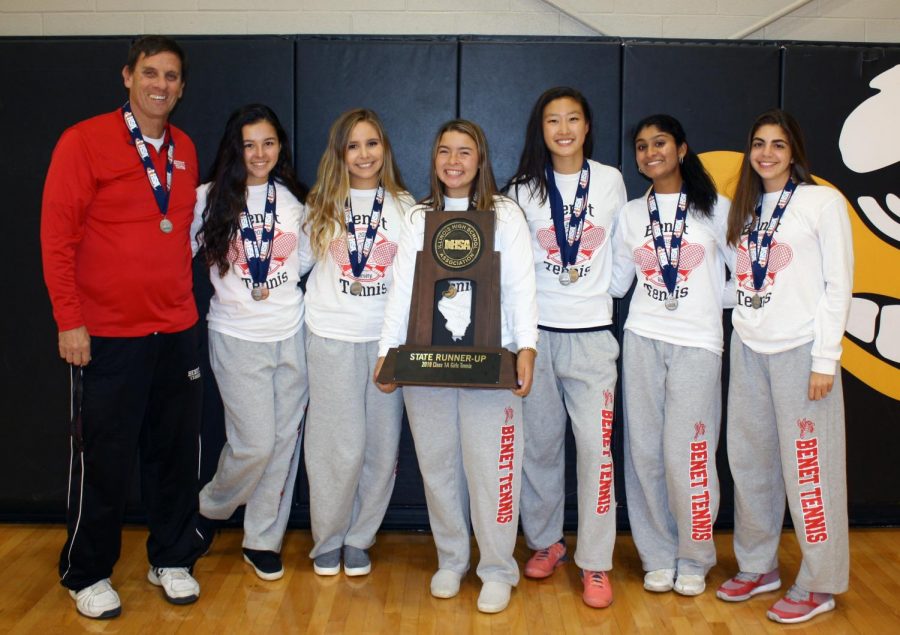 Meredith Green
November 19, 2019 • No Comments
On September 26, 2019, the Benet girls tennis team made history. The team received the Class 1A Runner-Up State title, and for the first time in Benet's history, the first doubles team won the State...
Adrian Paner '22
November 19, 2019 • No Comments
The Benet varsity football team kicked off a spectacular 2019 season as they defeated Naperville North (28-21). Varsity dominated the first leg to the season with an undefeated record of 6-0 toppling other...
Gaby Mendoza '20
November 19, 2019 • No Comments
Muse has returned for another school year! With senior Mia Huerta and juniors Claire Ann Santos, Sasha Gonçalves-Zitzow, and Gaby Mendoza leading, the Muse Literary Club is bound to have creative new...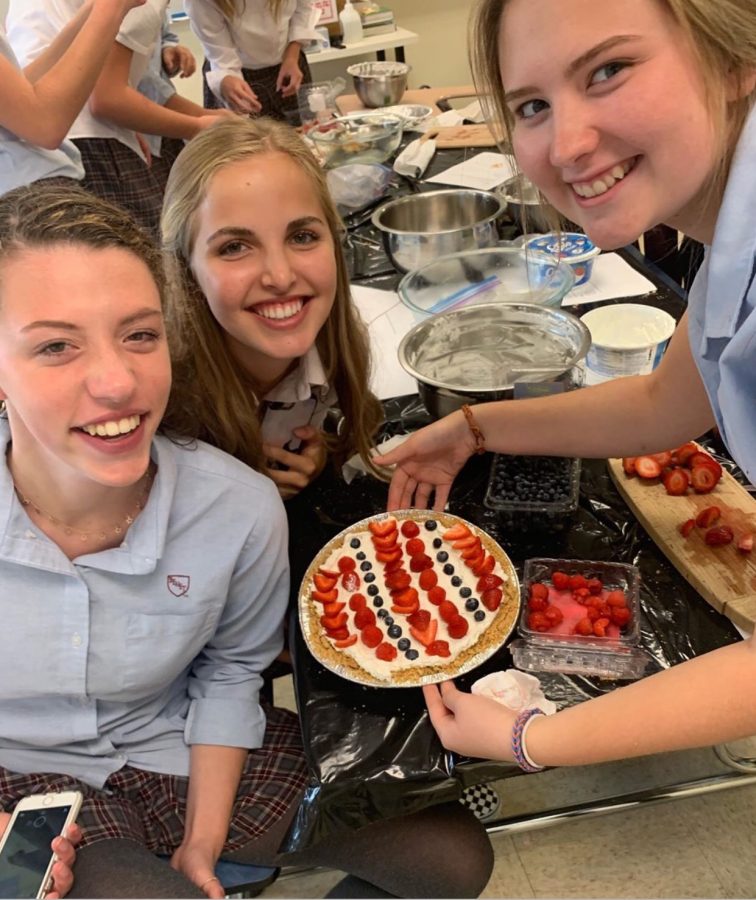 Sarah Meece '21
October 24, 2019 • No Comments
Fruit tarts, banana pudding, and desserts galore: all of these non-bake items are featured at Benet Academy's new Cooking Club! This "fresh-baked" club was founded by junior Nadia Bulawa this year....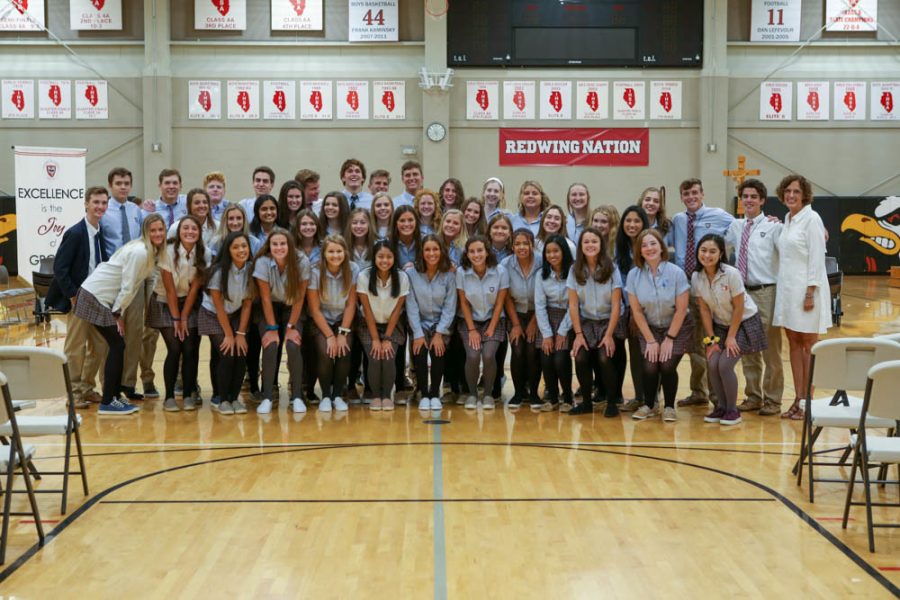 Margot Striegel '20
September 16, 2019
The definition of the word "extraordinary" is "exceptional to a very marked extent." There is no better way to describe this year's Extraordinary Ministers of the...
Shannon Ahern '20, Features Head Writer
May 3, 2019
The Redwings of Benet Academy typically venture to many different places over spring break, but one of the most special trips taken each year is to Antigua, Guatemala. Twenty...