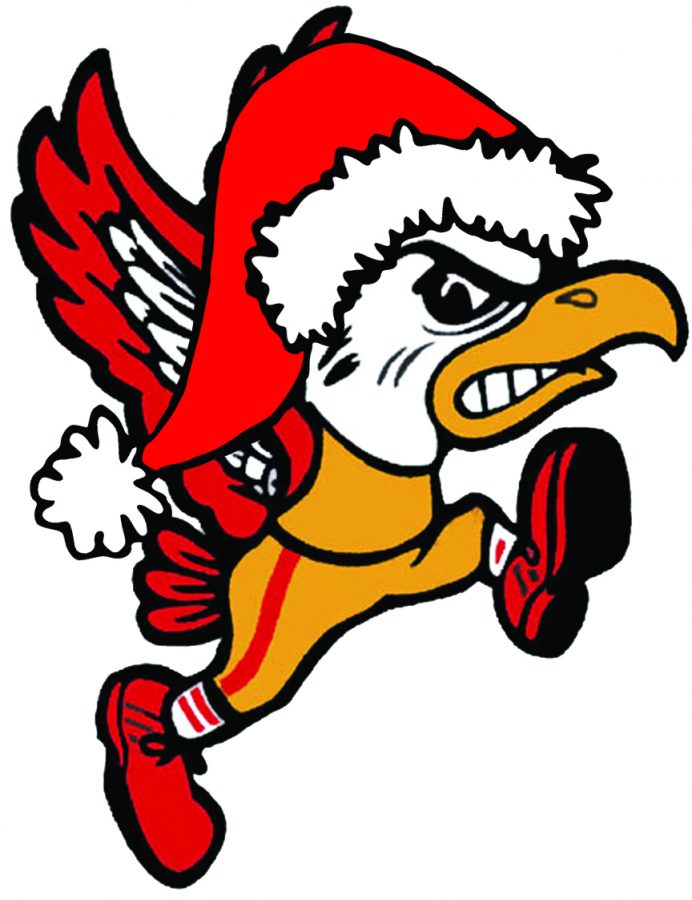 Lily Dokhanchi '21
December 6, 2019 • No Comments
Christmas time at Benet Academy is truly the most wonderful time of the year. Each year the Benet Christmas Drive runs during the last two weeks before the students get out for break; however, navigating each and every one...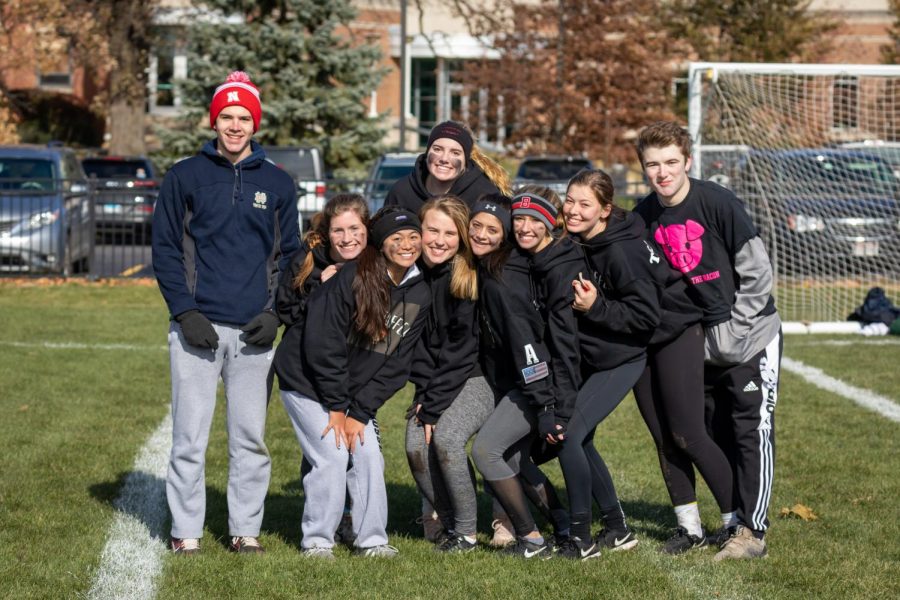 Aleah Gacek '20
November 20, 2019 • No Comments
The Student Government's annual Turkey Bowl event kicked off this fall with a great start. The flag football tournament consists of teams with eight to ten players per team. The cost is $40 per team for a fun activity to...
Margaret Rhoads '23
December 20, 2019
On May 18, 1917, six weeks after the United States entered World War 1, Congress passed the Selective Service Act, which currently states all young men between the ages of...
Mia Huerta '21
December 10, 2019
On November 6, the Diversity Leadership Council hosted a guest speaker to talk about diversity and its relationship to Benedictine values. Organized in part by sophomore Tommy...
Jared Plummer '22
January 10, 2020 • No Comments
Over Christmas break the boys varsity basketball team played in the Holiday Pontiac tournament at Pontiac High School. Coach Gene Heidkamp and his team finished the tournament with two wins and two losses,...
Tommy Melgoza '22
December 17, 2019 • No Comments
As the snow settles and the roads become icier this holiday season, the basketball court is just heating up! From the suspenseful buzzer beaters to the infamous "Silent Night" game, everyone is ecstatic...
Gaby Mendoza '20
November 19, 2019 • No Comments
Muse has returned for another school year! With senior Mia Huerta and juniors Claire Ann Santos, Sasha Gonçalves-Zitzow, and Gaby Mendoza leading, the Muse Literary Club is bound to have creative new...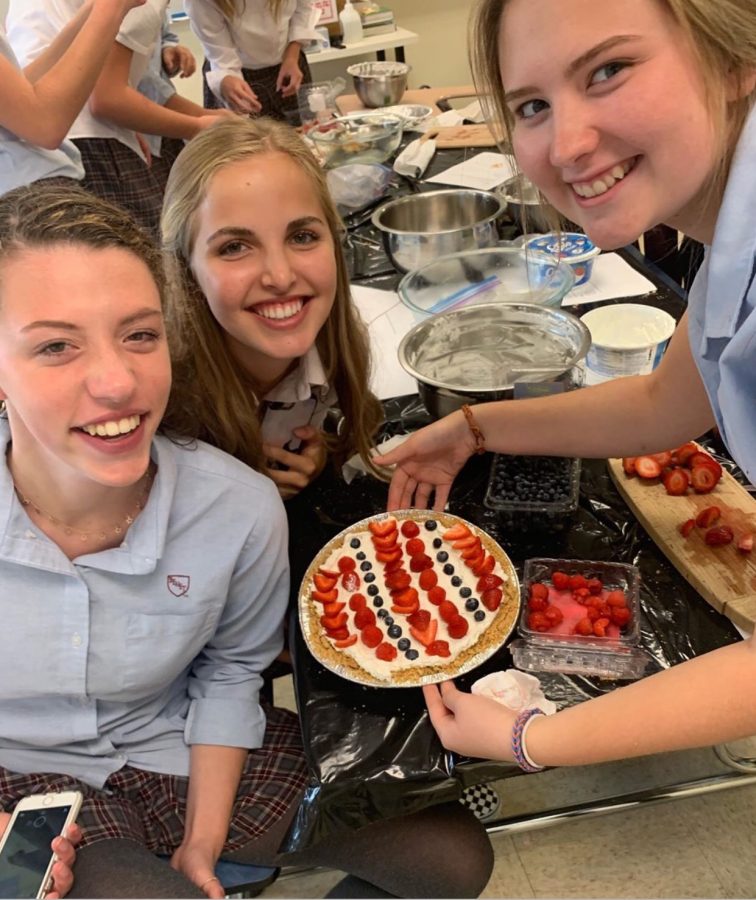 Sarah Meece '21
October 24, 2019 • No Comments
Fruit tarts, banana pudding, and desserts galore: all of these non-bake items are featured at Benet Academy's new Cooking Club! This "fresh-baked" club was founded by junior Nadia Bulawa this year....
Mr. Brooks Sees a Ghost by Luke Sortino '22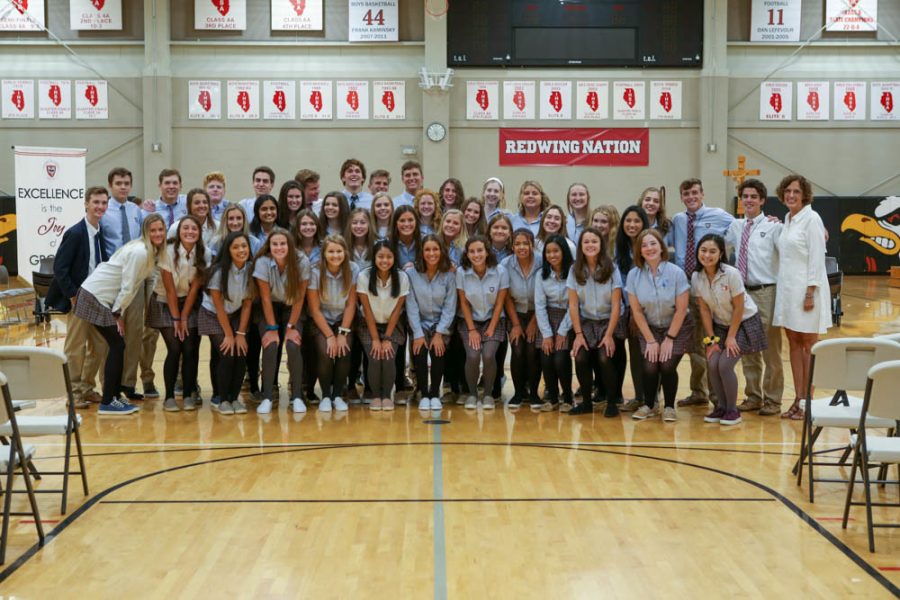 Margot Striegel '20
September 16, 2019
The definition of the word "extraordinary" is "exceptional to a very marked extent." There is no better way to describe this year's Extraordinary Ministers of the...
Shannon Ahern '20, Features Head Writer
May 3, 2019
The Redwings of Benet Academy typically venture to many different places over spring break, but one of the most special trips taken each year is to Antigua, Guatemala. Twenty...