Jacqueline Yap '22, Lily Dokhanchi '21, and Claire Bosch '21
October 19, 2020 • No Comments
Due to the dangers of Covid-19, the majority of schools in the state of Illinois thought it best to start the 2020-2021 school year completely online. Benet Academy, on the other hand, with its small student population, has...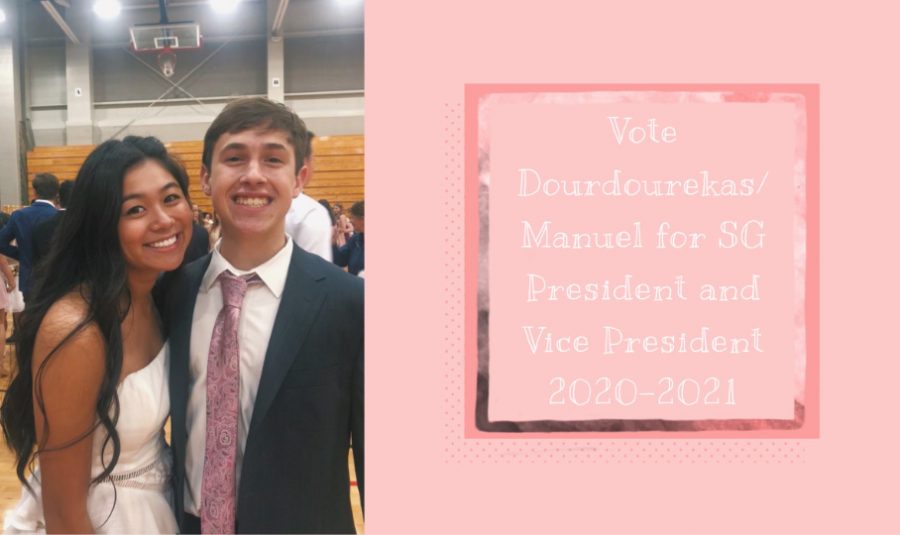 Annie Watson '22
August 17, 2020 • No Comments
Although the COVID-19 pandemic replaced classroom lectures with early-morning Zoom calls, one part of Benet pride remained the same during e-Learning: voting for Student Government president and vice president. The catchphrase-filled...
Jack Krueger '23
October 19, 2020 • No Comments
During the summer, the IHSA was forced to make a lot of difficult decisions regarding the sports and the fall season due to COVID-19. The IHSA moved traditional fall sports like soccer and volleyball,...
Annie Watson '22
October 19, 2020 • No Comments
Like most things so far in 2020, this fall sports season has been unusual. Even though football Fridays and fan buses for girls volleyball won't be seen until at least second semester, athletics at Benet...
Ben Paoni '21
October 19, 2020 • No Comments
Now more than ever, the Benet Political Club is bustling with meeting topics during these trying times and this complex election season. Since the beginning of the year, the club has hosted discussions...
Ella Kim '21
October 19, 2020 • No Comments
During these unprecedented times, students have sacrificed much of their lives. The pandemic has changed many aspects of what we consider normal. However, the theatre and music departments were able to...
Kate Ulepic, '22, Section Editor
October 19, 2020
On a sunny afternoon in September, SALT met with the Human Rights Club at Herrick Lake to paint rocks. The intention was to collect rocks and paint positive messages on them...