Musical Season: The Most Wonderful Time of the Year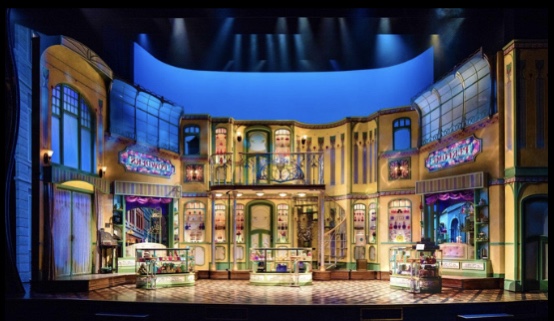 Many students have had questions about how this year would go thanks to the coronavirus pandemic. People who planned on being four-year athletes and cast members wondered if that goal would be possible. Earlier this week, some students were able to have a sigh of relief with the announcement of the plan for the 2020-2021 musicals. Yes, not one show, but two!
In order to have as many students as possible be a part of the cast, pit, and crew orchestra (while still maintaining safety) the musical team decided to produce two shows this school year, She Loves Me and Little Shop of Horrors. The very contrasting style of shows leaves room wide open for people of all vocal and acting styles and abilities to participate.
The team aims to have around 50 students involved in both productions overall, allowing for about 100 students to take part in this year's season. Many were confused by the initial announcement. How would two shows work? Would you audition for just one? Could you be in both? The annual musical meeting on November 18 cleared up some of these questions.
Students will have one general audition for both shows, along with a possible general callback, but they may put down a preference for one over the other. She Loves Me will run from January-March, a typical musical season timeline, while Little Shop of Horrors will mainly run from March-May, in place of the spring play. Some form of facial protection will be worn as a safety precaution at this point.
Musical clinics were held later in the week, on November 19 and 20, to learn the audition dance and go over audition music. Ms. Lauren, the choreographer of both shows, exclaimed: "It's like Christmas morning! I love getting to work with people when they're truly just happy to be preparing for the shows." Christmas morning, indeed! The energy in the dance studios was electric as friends reunited and danced together for the first time in months. 
If being onstage isn't your preference, that doesn't mean the musicals aren't for you! There are assistant direction, running/tech crew, and pit orchestra opportunities, again individual for both shows! With so many people lacking the chance to build and create with others since March, many are itching to get back and collaborate musically and in the scene shop. 
No matter what the outcome of these shows is, many students are thankful for the prospect of a musical experience this year. Audition week is December 7-11, if any are interested, and contact Mr. Wand at bwand@benet.org for more information! 
Sources:
https://www.rockwellgroup.com/projects/she-loves-me
https://latimesblogs.latimes.com/culturemonster/2009/07/theater-review-little-shop-of-horrors-at-the-carpenter-center-.html
Leave a Comment