Marchese Marches Back
Hang on for a minute...we're trying to find some more stories you might like.
"Retirement" at Benet is a paradoxical idea. When a teacher, coach, or staff member's tenure at Benet comes to an end, only their physical presence in the school is reduced. So many retirees carry on forever with the status of a legend among alumni and current students. Those whose legacies exist for decades are never forgotten, and there is perhaps no man more revered for his impact on Benet tradition than former band director Andy Marchese. Marchese was the first band director at Benet, then St. Procopius Academy, and maintained that position for 37 years before retiring in 1995. Marchese is credited with building the Benet music department into a division with reputability and true value, so generations of musicians have him to thank for his dedication to the school. "When I first started working here, many people addressed me as coach," says Rich Alifantis, the current Benet band director. "I always thought it was because they didn't know who I was. I found out later that it was a term of endearment for Andy. I still feel weird being addressed with that because it was a term that Andy absolutely earned over decades."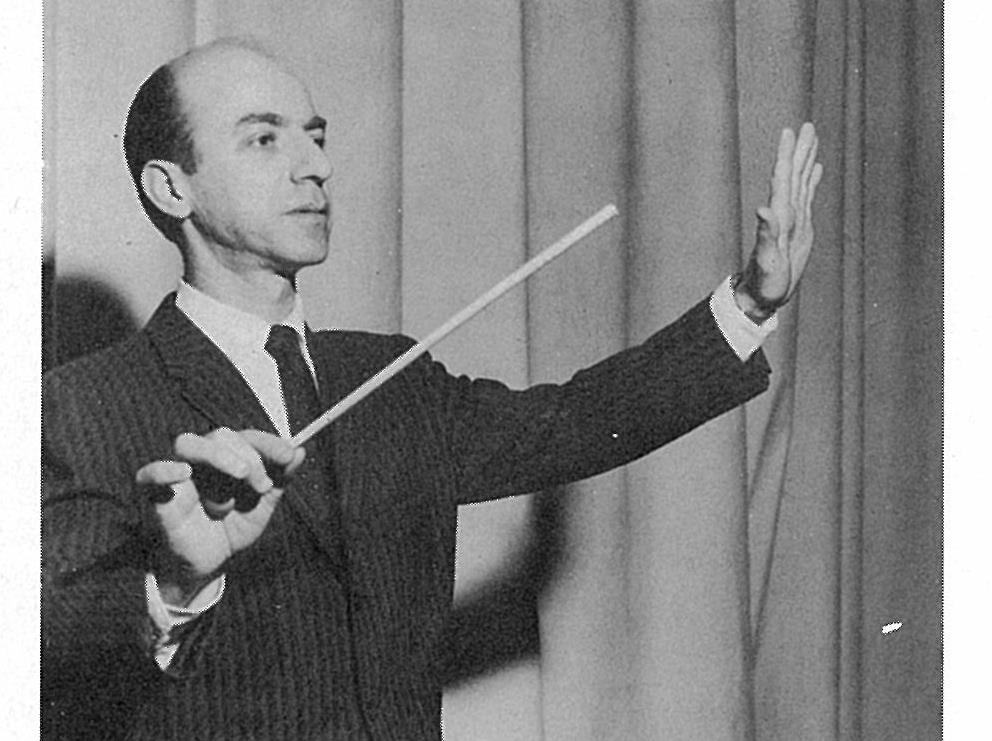 This April 12, 2019, Marchese returned to St. Daniel Hall for the first time in decades. Marchese, now 96 years old, was warmly received by a surprise gathering of many of his former colleagues upon his return to the school. He arrived just in time to hear the Concert Chorale sing the Alma Mater. During 3rd period, Marchese conducted the Alma Mater and fight song, both of which he composed, with the Wind Ensemble. Former English teacher Mr. White introduced his old friend with a brief anecdote that speaks to his talent and character. Doc Severinsen, the leader of the "Tonight Show with Johnny Carson" band, was once conversing with Carson on TV about who the best trumpet player in the world is. Carson insisted that it must be Severinsen, but Doc himself was quick to retort; "No way, that's Andy Marchese." He even broke out his trumpet to play a few bars, though he admitted he was embarrassed to not have practiced in almost a week. "To those who knew [him] as a director, it was pure magic to see how all of the nuances of conducting came back to him, as if he had never stopped", wrote Marchese's daughter Rosemary Orbegoso. For alumni, faculty, and current students alike, it was very special to experience this special reunion between a man and his passion for conducting. There is solace in knowing that Andy Marchese is proud of the immensely important place his department has become for so many musicians.