Service Opportunities: Redwings Making a Difference
Hang on for a minute...we're trying to find some more stories you might like.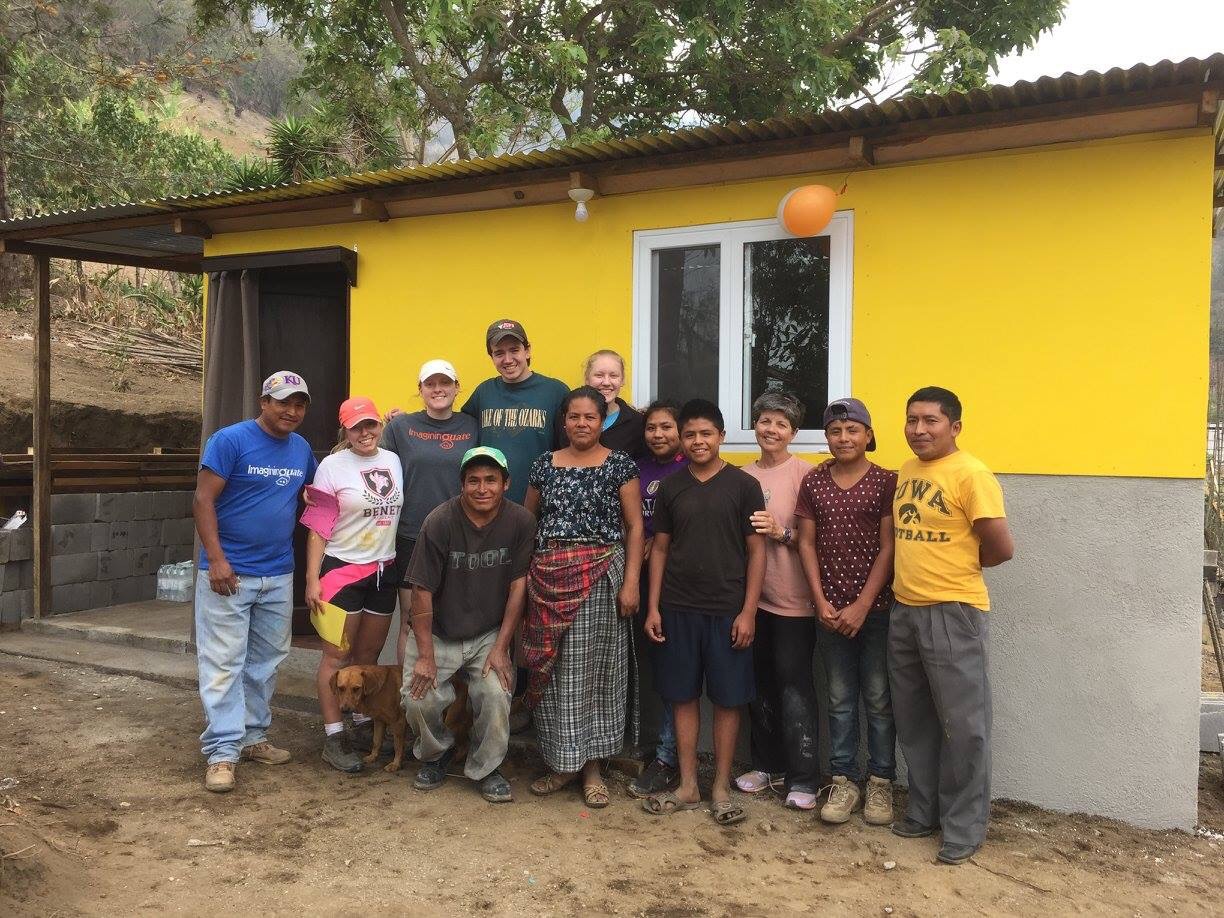 Participating in service events enables students to have a positive impact on and become active members in their community. Service towards those in need allows the student volunteers to acquire knowledge and life skills as well. Many high schools provide service events for students to participate in and Benet Academy is no exception. Benet offers a myriad of volunteering opportunities for their students from sponsoring food and clothing drives to constructing housing for the less-fortunate. SALT, NHS, and many other extracurricular activities run numerous events for students to participate in.
Appalachian Mission Trip
During spring break each year, a few Benet Academy students and staff take a week long trip to Appalachia to assist families in need through the construction and repair of their homes. The group attends educational and social events as well, to truly understand what it is like to abandon unnecessary items in their lives and experience the Appalachian culture.
This mission trip will take place Saturday, March 24 through Friday, March 30.
Guatemala Mission Trip
Students of Benet travel to Antigua, Guatemala during their spring break or their summer to volunteer with ImagininGuatemala. Students assist with various life changing tasks, such as building homes.
This mission trip will be held in June 2018.
DuPage PADS
At St. Margaret Mary Parish, students help the homeless in the DuPage area by setting up beds and serving dinner from 5:00-6:30 p.m.
DuPage PADS dates: 2/8, 3/8, 4/12, 5/11
Feed My Starving Children
Redwings meet once a month from 5:45-7:00 p.m. at Feed My Starving Children in Aurora to package nutritious meals for children in third world countries.
Transportation is provided to and from Benet departing at 4:30 p.m. and arriving back to school at 8:00 p.m.
Feed My Starving Children dates: 2/20, 3/13, 4/17, 5/3
Habitat for Humanity
Benet students build new homes in the Pullman area of Chicago, working on roofing, siding, painting, and other jobs.
Habitat for Humanity date: 3/17
Hesed House
The parents, staff, and students of Benet help the homeless four times a year by preparing, serving, and cleaning-up after a delicious warm meal and dessert. In preparation for the night, students can fold laundry and run the small store, stocked with basic necessities from 3:15-7:30 p.m.
Hesed House date: 2/14
Villa St. Benedict
Benet Redwings go to Villa St. Benedict after school to meet with the residents for games and activities where they play Bingo, Bunco, and other fun games. Students can also visit the residents on a daily basis to provide Angel Visits, with lemonade, cocoa, and cookies, for VSB residents in need of a cheerful visit from 3:15-4:00 p.m.
Villa St. Benedict Game Day dates: 2/8, 3/8, 4/12, 5/10
Western DuPage Special Recreation Association & National Alliance for the Mentally Ill
Every month, Benet students participate in dance demonstrations, art, sand volleyball, and various fun activities with the WDSRA guests. The students spend time with adults living with mental illnesses from 6:45-8:30 p.m.
WDSRA & NAMI dates: 2/21, 3/21, 4/18, 5/16
Ronald McDonald House
Benet Redwings make a difference in the lives of the families that come to Ronald McDonald house by cooking meals and assisting with a variety of other volunteering tasks.
Lisle Library Tutoring
Every Tuesday after school, grade school students are able to receive extra help with their school work in the Lisle Library thanks to the help of Benet students.
Benet Academy offers a variety of activities throughout the year; if you are interested in participating in any of these service events or are looking for other volunteering opportunities, you can check the NHS board outside the counseling center or contact Mrs. Jackie Bedore, Director of Campus Ministry.