A Show to Remember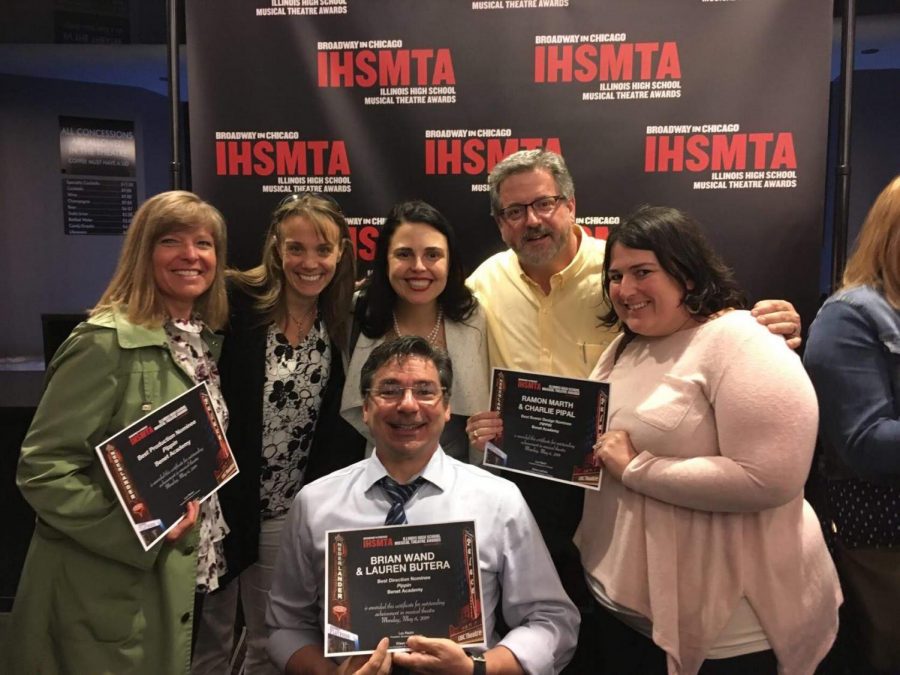 The production of Pippin that shook the St. Daniel stage this past spring not only dazzled audiences with its stellar student performances, but also with its magnificent stage set production. Naturally, it was only fitting that some recognition be given to the individuals who brought the stage to life and to those who performed on it. Benet participates each year in the Illinois High School Musical Theatre Awards (IHSMTA), which selects winners and finalists in awards such as Best Actor, Actress, and Production. In the Best Actor and Actress categories, two Benet performers were finalists: Megan Delaney, for the role of Catherine, and Patrick Vivoda, for the role of Pippin.
The first place award for Best Scenic Design was given to   , and it could not have been achieved without the direction of Mr. Ramon Marth, Mr. Charlie Pipal, Mrs. Ashley Alcorn, as well as the parent volunteers and students on the set crew of the production. With the intricate set pieces, laborious construction, and unique costume design, the crew worked extensively to elevate each aspect of the show. In addition, Mr. Brian Wand and Mrs. Lauren Butera were finalists in the Best Director pool.
Congratulations to all those involved in this truly outstanding production!