Tuttle and Healy Take the Prize: Student Government Elections 2016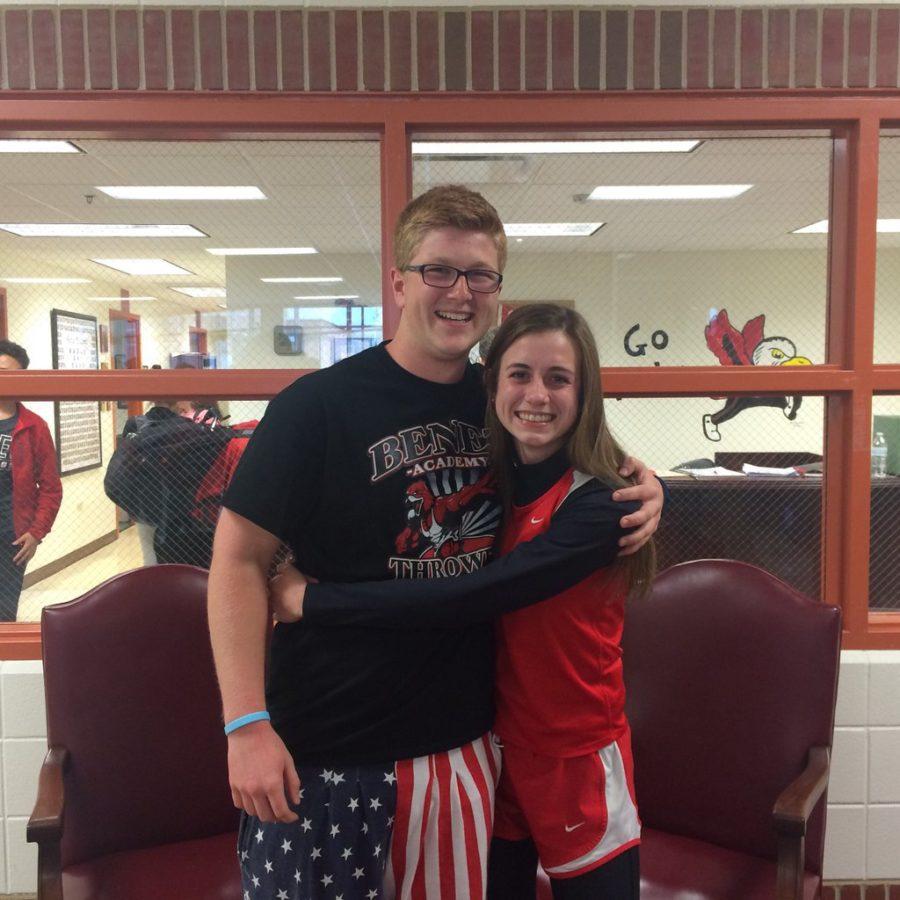 Sofia Godinez '16
May 6, 2016
After Benet's annual festivities surrounding the Student Government election had concluded, two new leaders had emerged from the impressive pool of candidates. Juniors Max Tuttle and Mary Kate Healy were elected at the end of April to the offices of SG President and Vice President. The Benet community has great faith that they will use their mandate well to better the lives of all Benet students.
Tuttle and Healy have both been a part of SG for three years. During those three years, they have been class reps. Healy and Tuttle have attended all of the Wednesday meetings, sold tickets for events, planned special events, and have done a lot of decorating for those special events.
Tuttle and Healy are both extremely involved in school activities. Tuttle is part of the football team and the track team. He is also a member of NHS. Healy runs for both the track and cross country teams; she is also a member of NHS and the Spanish club.
"We have put our hearts and souls into SG for the past three years together," Tuttle says. "Being freshman, sophomore, and junior class reps, we believe we are prepared to lead Benet Academy in a fun and successful upcoming year," Healy adds. Tuttle and Healy love SG, and they love helping out the school. "I really think that we can add some great things next year," Tuttle says.
Tuttle and Healy have lots of fun activities planned for next year, but they don't want to give them away just yet. However, Healy says that they can guarantee that the student body will love the new events, "We hope to get everyone involved in as many fun activities as they can and get a lot of school spirit."
Tuttle and Healy have a lot of experience in SG, and they know how to run everything smoothly and effectively. They also have a lot of fun plans for next year; Benet students have great faith in their two new leaders!