Fall into Another Great Season of Benet Sports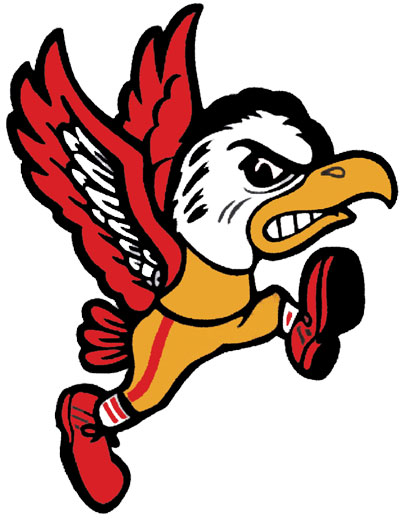 This fall, Benet has many sports to look forward to for both boys and girls! Football, golf, tennis, cross country, soccer, and swimming are all included under the "Fall Sports" umbrella and have all been practicing since early August. Here is a little preview of all the good that is to come.
Boys Cross Country
The boys cross country team has been back-to-back conference champions since 2000. Of course, fans are expecting the Redwings to bring back another conference title this 2019 season. We are looking forward to it!
Girls Cross Country
Girls cross country last season finished twelfth in state. Many of the runners on that state team are returning this season; the girls are training hard for the conference championship win!
Football
Benet Academy loves a good football game. This year should be an exciting season for the Redwings as we have many star players returning, ready to bring the team to victory. Last year they had a winning streak–Coach Pat New, the players, as well as the fans are all very hopeful and excited about this coming season. Unlike recent seasons where games were usually played on Friday nights at Benedictine University, this season some games will be on Saturday afternoons and some will be played on Benet's field. Make sure to attend the games!
Boys Golf
The boys golf team also has many returning players. Their varsity team recently began their season with a win at the Mcgonagle Invite. Their home course this year is Carriage Greens in Darien, and all are welcome to attend their matches.
Girls Golf
This year you can find the girls golf team playing their home matches at Riverbend. Although they lost their number one player, Lauren Boudreau, Benet's girls golf still has high hopes to do well in upcoming tournaments, including winning conference.
Boys Soccer
The Redwings have 14 players, including eight starters, returning from a 17 win (17-4-1) team that reached the Class 3A sectional finals for the first time. The team is ranked #4 in the pre-season standings and hopes to contend for a Class 2A state title.
Girls Swimming
This season you can find the girls swim team with many of their best returning swimmers. All of their meets will be away this season as Benet does not have a pool. Nonetheless, fans should make sure to go and support the team. The girls hope to head to State for a second year in a row!
Girls Tennis
Girls tennis has three teams: varsity, JV 1, and JV 2. All of these teams play at the St. Scholastica courts just down the street from Benet. Varsity has many returning players as well; all of whom will make watching these matches very exciting.
With all of these fall sports coming up this year, make sure to go support your Benet teams. It's always fun to have a crowd! Don't forget to use your We Are One season passes. For more information about the teams go to il.8to18.com. Go Redwings!