Bracket Busting Upsets: A Montage of March Madness Memories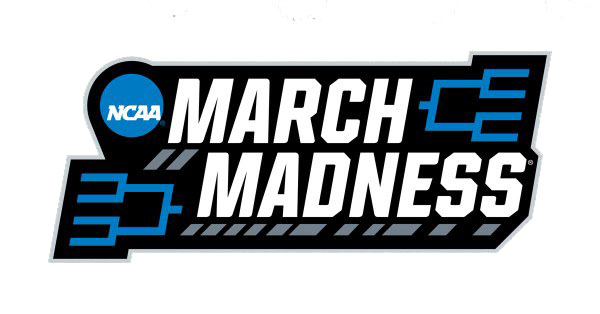 Hang on for a minute...we're trying to find some more stories you might like.
The Madness is over, but the memories still remain. After three weeks of heartbreak and stunning upsets, it all came to a close as North Carolina (1 seed) defeated Gonzaga (1 seed) 71-65 in the championship game of the 2017 March Madness tournament. Although the championship game was nothing less than predictable, a perfect bracket was still nonexistent. Which teams obliterated any chance for a perfect bracket?
The most crushing upset was Wisconsin (8 seed) beating Villanova (1 seed) to make it to the Sweet Sixteen. ESPN concluded that 40.2% of the people who filled out their bracket had Villanova making it to the Final Four and 11% had them winning it all. Wisconsin was able to match Villanova's fast pace team and keep the score close. The Badger's star, Nigel Hayes, who won NCAA player of the year, snuck a reverse layup with 11.8 seconds left to win the game. Even though Wisconsin went on to lose in the following round to Florida (4 seed) with a final score of 84-83, their win over Villanova is nothing short of impressive.
Next comes Xavier (11 seed), the tournament's first Cinderella story. By knocking off Maryland (6 seed), FSU (3 seed), and Arizona (2 seed), their run was one to remember. Xavier went into this tournament with a low seed due to a rocky finish in their regular season and barely sliding by in the Big East Tournament. However, the team was able to turn their disorder into drive which propelled them to make it as far as the Elite Eight. Nonetheless, their momentum was cut short as Gonzaga (1 seed) showed them up in the matchup with a final score of 83-59.
Referring back to 1 seeds losing, another highly unpredicted upset was Oregon (3 seed) taking Kansas (1 seed) to town in order to advance to the Final Four. With other 1 seeds UNC and Gonzaga already on their way, Kansas was thought to be a shoo-in to the Final Four. Oregon was only favored to make it to the Final Four by 11% of ESPN brackets; Kansas was favored by 48.8%. The Duck fans went wild over their 74-60 win. This was the first time they would make it to the Final Four in 78 years. Although Oregon didn't face any higher seeds on their path to the Final Four, there were most certainly close scoring games when it came to playing URI (11 seed) and Michigan (7 seed); neither of these wins were by more than a single basket. However, Oregon tumbled through to the Final Four but was defeated by UNC by 1 point (77-76). There are only so many times a team can get lucky enough to win by so small a deficit.
South Carolina (7 seed) was one of the most unpredicted teams to make the Final Four. Only an astounding 0.6% of ESPN brackets had them making it. South Carolina had to battle their way through Marquette (10 seed), Duke (2 seed), Baylor (3 seed), and Florida (4 seed) to make it to the Final Four; and none of these teams were easy prey. The game most brackets lost points to was against Duke. The Blue Devils were favored by 87% of ESPN tournament brackets to make it past South Carolina to the Sweet Sixteen. Regardless of South Carolina's seemingly invincible run, Gonzaga (1 seed), who had just rooted out Xavier and their Cinderella story, derailed their lust for victory with a final score of 77-73. This game would send Gonzaga to their first ever championship appearance in the NCAA March Madness Tournament.
This leads us to the final game, 1 seed vs. 1 seed. This top dog matchup certainly came with a few surprises. This was the first year Gonzaga had ever made it to the championship game even though they've made nineteen tournament appearances. As a matter of fact, Gonzaga was the highest seeded team in the tournament without the national title. Now UNC's appearance was predicted. With forty-seven tournament appearances and five national titles under their belt, what was one more?
Here is a brief recap of the game: Gonzaga led the majority of the first half and nearly all of the second half, although the score was fairly close the entire game. UNC only shot 31% in the first half and got out rebounded by the Zags as well. There had only been three other games UNC was out rebounded in, and they lost all three of those games. However, UNC pulled themselves together and went on an 8-0 scoring run at the end of the second half which propelled them to take the lead. The final play of the game consisted of Nigel-Williams Goss (Gonzaga) being blocked on a shot attempt due to twisting his ankle earlier in that half, which turned into a fast break layup for UNC. This play was preceded by Gonzaga turning the ball over on their inbound play with less than 10 seconds left in the game to seal the deal. The final score was 71-65 UNC. Even though the championship game and its victor were anticipated, the game itself was the opposite of predictable.
March Madness is the most memorable part of the college basketball season. Each team vies for one of those first sixty-four spots and the battle to the finish line. Two teams fight hard enough to reach the championship game every year, and they always have a story to tell. UNC came back to the championship, determined to redeem themselves from a heartbreaking loss to Villanova the previous year. Gonzaga came ready to play, intent on bringing home their school's very first national title. Alas there can only be one winner, one national champion; and that is March Madness.