Five Fantastic Fall Flicks
Do you like TV shows or movies? Do you like Halloween and Thanksgiving? Are you a Benet student? This article is definitely for you! Here is a compilation of excellent movies and TV shows for the season of fall. However, there should be a major disclaimer: this list is Halloween-y, but none of it is that scary, perfect for the whole family to enjoy! 
It's The Great Pumpkin, Charlie Brown!
Rating: A
Sometimes, the classics are just the things we crave. Join the entire Peanuts gang for trick-or-treating, tales of the dreaded Red Baron, and, of course, waiting for the Great Pumpkin. This will take you right back to when you were younger and ecstatic, yet exhausted, after a long night of Trick-or-Treating. It's the best way to end a long Halloween full of monsters, ghosts, and candy (or…. rocks). 
Harry Potter
Rating: B+
A quick Google search will confirm that the most popular Halloween costumes are always witches and wizards. Although we may not be dressing up anymore, channel your inner witch or wizard by watching Harry, Ron, and Hermione battle ogres, dragons, and the fear of failing exams (which, as Benet students, we all relate to).  While appropriate for Halloween, the Harry Potter movies are also great to watch any time of year — perfect for a Saturday night when the only thing you want to do is curl up on the couch with a blanket and some snacks. You may have even read the books when you were younger and want to feel some of that old fashioned nostalgia. And, since it's an eight-movie saga, you'll have something to watch for a while! Break out the Bertie Botts' Every Flavor Beans and Chocolate Frogs!
A Charlie Brown Thanksgiving
Rating: A+
Want to learn basic history while still being entertained? But documentaries definitely aren't your thing? A Charlie Brown Thanksgiving is for you! You will be entertained by Peppermint Patty's inability to shut up and Charlie Brown's wishy-washy-ness, and then Linus, in typical Linus fashion, will narrate the entire story of the Pilgrims of the Mayflower. This movie might be perfect for that awkward time between Halloween and Thanksgiving, especially if you (like me) refuse to watch Christmas movies before Thanksgiving. It's even quick enough to watch after a long day of school, making it the perfect break for the busy high school student.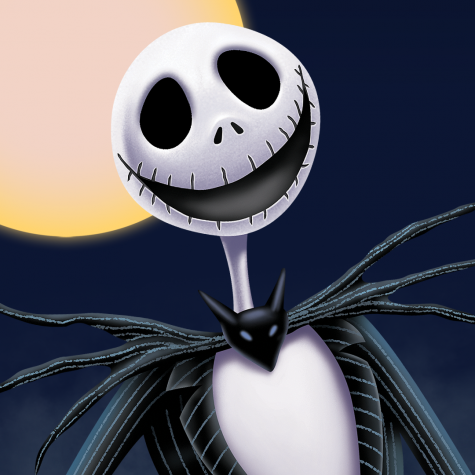 The Nightmare Before Christmas
Rating: A
Yes, it's a Christmas movie. Sure. But who doesn't like a little Christmas in November (or even October)? This movie is a great way to combine Halloween and Christmas, and is also perfect if you would just like to skip over the entire holiday of Thanksgiving! Jack Skellington and Sally's attempts to bring Christmas to Halloweentown will lift your mood and also put you in a Christmas-y mindset. One of Tim Burton's masterpieces, the movie has the right amount of scare, but still plenty of happy moments. It also features many musical numbers, although not quite as cheesy as your average Disney movie. Happy HalloChristmas!
Halloween Wars
Rating: A-
Who doesn't love food? You may have seen Christmas baking/cooking shows, like The Great British Baking Show, but nothing matches Halloween Wars. Watching other people turn food into spooky, scary masterpieces is one of the most satisfying things on TV this season. It might also inspire you to try your hand at baking if you have not mastered your sourdough starter yet! After you binge-watch a season of Halloween Wars, you'll be in the mood for plenty of Halloween treats!
Thus concludes my top five TV show and movie recommendations for the glorious season of fall!! Enjoy some wholesome, relaxing entertainment and some yummy Halloween and Thanksgiving treats!