Big Changes for the ACT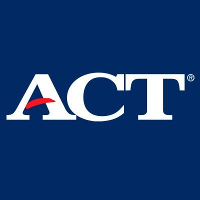 How many times have you taken the ACT trying to improve your score in one subject, just to end up doing poorly in other subjects? This is a struggle that almost every upperclassman has encountered. Alas, rising juniors and seniors will no longer have to worry about this ordeal due to some major changes in ACT testing.  Next fall, students will have the ability to take the ACT "smarter" than ever before. Starting in September of 2020, the ACT will offer Section Retesting, superscoring, and faster results. 
In all previous years, retaking a specific section of the test (English, Math, Reading, Science, or Writing) was not an option, and students had to retake the ACT in its entirety. With ACT Section Retesting, students will be able to concentrate their efforts by retaking one or more of the single-section tests. To participate in ACT Section Retesting, students must have taken the full ACT test at least once before.
An additional change includes a new "superscore" option that allows colleges the option to use the students' best scores from all the tests they've taken. In the past, to superscore, students had to send multiple tests— now, they can just send their superscore created by the ACT. According to ACT.org, "Score report options will now provide the option for students to send their best ACT test results to colleges and include a calculated ACT Superscore." A superscore is the average of the students highest scores across multiple ACT tests to result in their highest possible composite score.
The final and, arguably, most dramatic change to the ACT is the ability to take the ACT online. By taking the ACT online, students will receive their test results faster–as early as two business days after the test date compared to the two week turnaround. Students who wish to take the ACT online will only be allowed to take the test at official testing centers on provided devices.
While some parents and students are happy about these changes, not everyone is pleased, especially students who have already taken the exam. Many students who have already taken the ACT feel they've been cheated out of an opportunity to easily improve their scores. Students who have been subject to this test-taking mayhem for years want justice for a rule they believe should have been established earlier. The real question is this: "Why now?" In addition to these new policies, students, parents, and teachers alike have debated the role of standardized testing in the college admissions process and whether it truly measures a student's ability or makes existing social inequities worse. Even today, a growing number of colleges and universities have made standardized testing scores optional in the application process. Yet many students still feel compelled to score high on the ACT, committing to time-consuming and costly prep sessions. Even so, these new policies mark a positive step into the future; hopefully, these changes will save students time and money and will better reflect their hard work and academic achievement.
Leave a Comment