Cooking Club: "Cutting" Edge!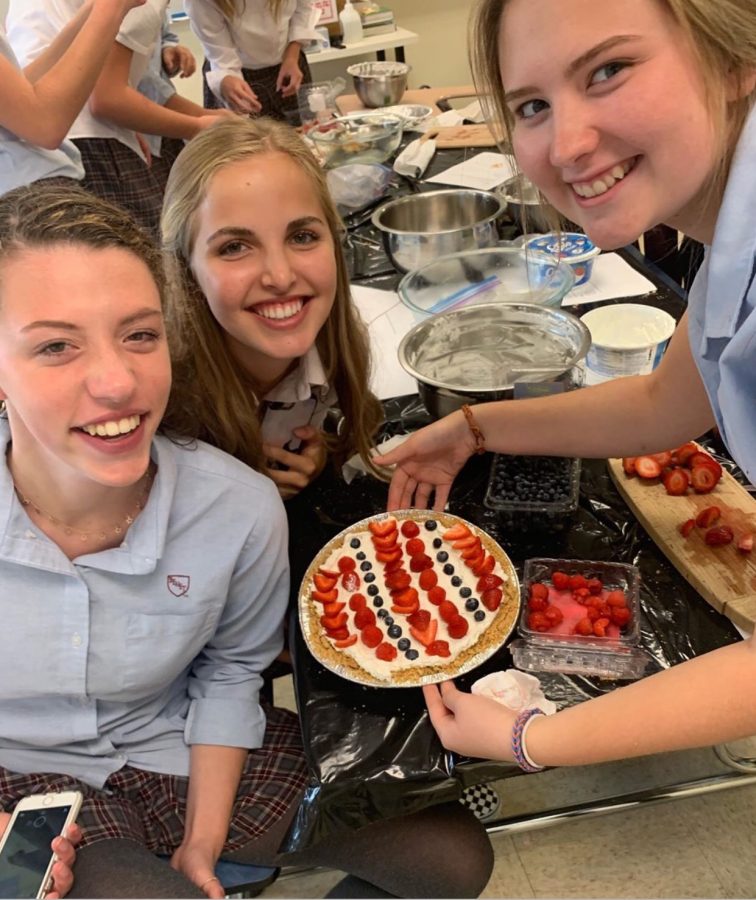 Fruit tarts, banana pudding, and desserts galore: all of these non-bake items are featured at Benet Academy's new Cooking Club! This "fresh-baked" club was founded by junior Nadia Bulawa this year. Bulawa was motivated to start the Cooking Club after she was inspired by other cooking classes and clubs offered at different schools. At this "cutting" edge club, students participate in preparing different delicious no-bake recipes. It is a great opportunity for amusement and almsgiving because each week after the treats are made, half of them are sent to the monastery for the sisters and elderly seniors to enjoy. Bulawa, as well as the club members, are very excited because they have big plans including a bake sale and a T-shirt sale; the profits from both events will be donated to a charity.
Starting any type of new club requires hard work and dedication. According to Bulawa, she went about the process last year when she pitched the club concept to Ms. Carlevato. Ms. Carlevato brought the idea up at an administrative team meeting where the club was approved. Bulawa then had to get a teacher willing to moderate the club; enter Mrs. Boland. In addition to simply getting a new club approved, a great deal of advertising is required. The Cooking Club advertised by hanging posters in the halls, making an Instagram, and spreading the word on the announcements. Everyone is welcome to join the Cooking Club; people from all grade levels are encouraged to attend. If you like food and friends, join Cooking Club–it's the place for you!