Introducing the New Arts & Ideas Center
When a Benet student thinks of St. Daniel Hall, he or she may reminisce about melodious choirs, lively choreographed musicals, or the band and orchestra "sleighing" their classic Christmas hit, Sleigh Ride. Despite the limited space and capacity of St. Daniel's, students and instructors make the performances come to life using creative tactics like turning the lobby into a makeshift dance studio and restrooms serving double duty as dressing rooms.
Senior Carmel Ada has been part of the musical for the past three years and knows all too well the challenge of making a spectacular production in St. Daniel's with a less than spectacular space. Ada said, "…Mr. Wand sends us out to work in groups for dancing, singing, or acting. And usually when he's working with the leads, the different groups need to find space to work. Having extra space would make things way easier than working on dances in the lobby."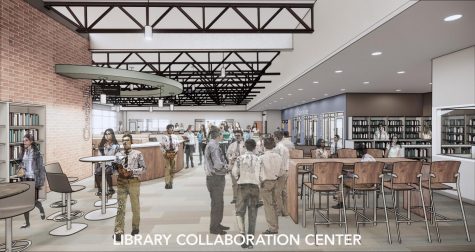 The Arts & Ideas Center project includes plans for a long-overdue, updated library, two large rehearsal spaces, three student study lounges, two modern classrooms, and a refurbished faculty center. The entrance to this new building will be through St. Daniel Hall. Mr. Brian Wand, the Fine Arts Department Chair, told parents at a Music Parent Organization meeting that the new center will give students "plenty of room to create." Also, in Principal Stephen Marth's letter to the Benet Academy parents, he stated, "The new center will be critical in providing present and future Redwings with the 21st century learning resources necessary to thrive here at Benet."
Among the most enthusiastic about the building would be the teachers of the Fine Arts Department. Brother Kevin Coffey, head of the Visual Arts program at Benet, explained that the building would greatly benefit the students, saying, "…at the high school experience, you really want to touch on three areas these days: anything two dimensional, three dimensional, and digital. The thing we've [Benet] always been lacking since the beginning was the three dimensional. Those classes require specific types of classrooms, and we're finally going to have that."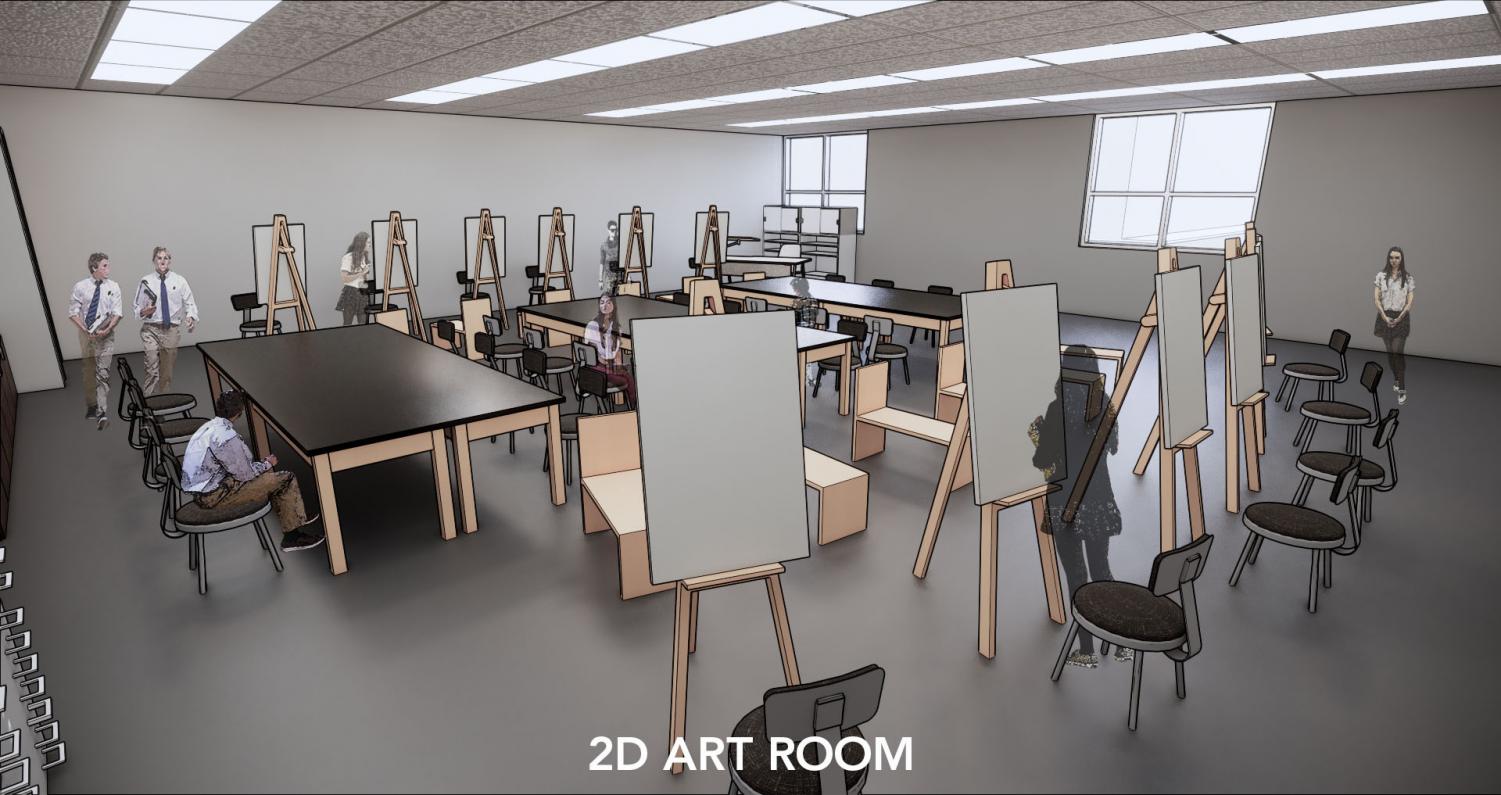 Although this project has been in the works since 2015, pushback from the Lisle Village Board of Trustees has delayed progress for the summer. The new Arts & Ideas Center will open in the Fall of 2020 to all students, faculty, and staff. (Visit www.Benet.org for more information.)
Other renovations that have been made this summer include a much-needed, new set of lockers for the residents and classrooms of St. Martin lower level and regular touch-ups/repairs. With the promise of an exciting new addition to the school, Benet Academy is once again ready for another academic year!
Leave a Comment