Building Citizenship: A First-Person Account of Illini Girls State
Hang on for a minute...we're trying to find some more stories you might like.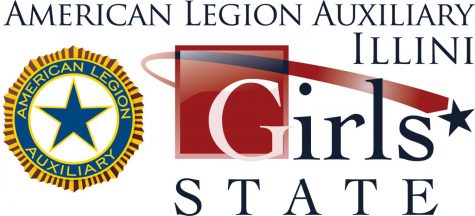 We didn't know what to expect. Sure, we had signed up, packed our bags, and were all prepared to leave early Sunday morning, but we still didn't quite know what the coming week had in store. Seniors Clare Bumpus, Julia Gallagher, Madison Demos, and I were all excited to be participating in the 77th session of Illini Girls' State at Eastern Illinois University, but we were nervous, too. That's why, when last year's Girls State governor took to the stage and assured us that everyone was feeling slightly overwhelmed, we were all relieved to know we weren't alone in our confusion. In the span of just a few days, we learned about government and political campaigns while building friendships with high school girls from around the Illinois. Illini Girls State was formed to teach girls how to be good citizens and contribute to their community, and these goals have remained unchanged since the first session of Illini Girls State, held in 1940.
Our week included daily presentations by a variety of speakers, such as politicians, former American Legion Auxiliary presidents, and veterans. There were also political campaigns for local and state positions in the camp's mock-government. I never thought I would run for office, but upon learning more about the campaign process, I chose to run for mayor of Cisna City. Organizing a team to help with my campaign was a fun learning experience, and I loved the responsibilities that came with being mayor. Clare, Julia, Madison, and I all ran for office and agreed that the process greatly enhanced our experience at Girls' State. In Madison's own words, "I loved running for political party leader. Although I didn't win, it was a great experience. I also loved bonding with my 'city.' It was a week I'll never forget, and I am so glad I went. I only hope that we can spread the word around Benet, so other girls (and guys) can experience this amazing event." It truly was a wonderful experience we were privileged to attend, and I would encourage all junior girls and boys to seriously consider signing up for next year's Girls' and Boys' State, regardless of whether you are politically active or not. Girls' State was an incredible opportunity to learn more about patriotism, government, and friendship and would benefit all students.