A Virtual Broadway Stage for Musical Performers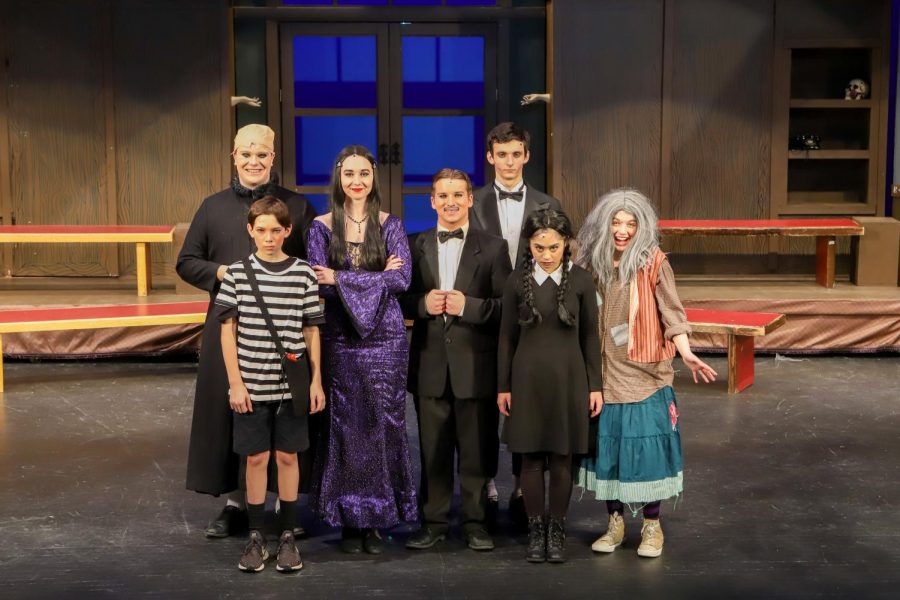 During these hectic and unsure times, it seems as though, in the words of Lin Manuel Miranda, "The world turned upside down". Unfortunately, one of the many unforeseen consequences of Pritzker's stay-at-home order is the cancellation of high school musical productions. The month of March is known to be a popular time for productions to begin their run of shows, so thousands of high school theatres across Illinois were forced to close their doors. Benet's own production of The Addams Family was cut short after the order was given, only performing two of their seven scheduled shows. 
In addition to this, the 2020 Jimmy Awards were cancelled on March 20th due to the ongoing crisis with COVID-19. In an official statement posted to the Illinois High School Musical Theatre Awards instagram page, the Jimmy Awards team said, "We are heartbroken that so many of the 143,000 students who participate in high school musicals across the country will not have an opportunity to show off their hard work". Although students who qualify for an eligible role to participate in the Jimmy Awards can still submit their application to be featured on the IHSMTA social media, all whole production awards have been cancelled. This includes best production, best set design, best direction, best choreography, and many more. 
However, the Jimmy Awards have partnered with Broadway legend, Miguel Cervantes, to offer an outlet for performers to share their talents. Around Broadway in 80 Days is a program designed to highlight the actors and actresses who played or were scheduled to play a leading role in their high school productions. Past alumni of the IHSMTA program are also encouraged to submit. Students are asked to upload a 1-3 minute long performance video of a musical theatre song to be included on Broadway In Chicago's Around Broadway in 80 Days social media and website. Although nothing can placate the loss of an opportunity to perform on stage for an audience, this program is a great way for performers to gain recognition for the hard work they put into their roles. 
From Benet's musical cast, ten of the actors and actresses who played named roles qualified to participate in IHSMTA. Director and head of the music department, Mr. Brian Wand, has asked these ten students to seize this opportunity by submitting a recording of their character's song to the website. When asked about his thoughts on the new program, sophomore Chris Picchione, who took on the lead role of Gomez Addams, said, "Since we weren't able to perform in all of our shows, Around Broadway in 80 Days offers a unique experience for us to showcase our talent to others even while being away from the Daniel's stage". In times like these, it is important to have perspective on one's current situation. Although many high schoolers are undoubtedly disappointed that their shows were cancelled, it is comforting to know that professional theatre programs are doing what they can to highlight the hard work that was put into creating these musicals.