GROWING PAINS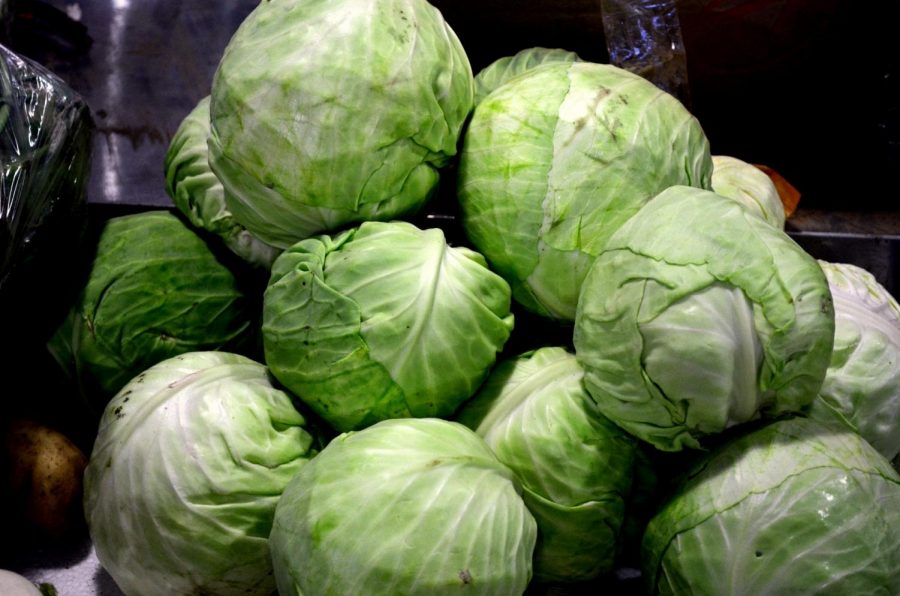 Milk. Eggs. Pork. Onions. Beef. Cabbage.
These are just a few of the items that make up trillions of dollars and millions of livelihoods. 
However, due to the COVID-19 global pandemic, farmers are now being forced to dump milk and plow over crops. But as customers line up outside grocery stores and demand appears high, why is it that so many farmers have turned to these grim solutions? The supply chain disruption. 
As millions of students are forced to learn at home, restaurants are closed or take-out only, and many hotels globally are largely empty, the demand has been slashed for the producers who supply these markets. Millions of fruits and vegetables planted months ago–well before the COVID-19 pandemic–have nowhere to go as demand in three of the largest markets has been staggeringly reduced. Food sales have increased at supermarkets around the country, but these increases are simply not enough to offset the closure of restaurants, schools, and hotels. Though the lines remain long at the grocery store, cafeteria lines in at least 100,000 schools are non-existent. Many farmers have no buyers for at least half of their crops.
Meat and dairy farmers are having the same issue: the upheaval of the supply chain. The food service industry has been all but decimated, and farmers are now being forced to take drastic measures. According to Dairy Farmers of America, the nation's largest dairy cooperative, farmers are dumping an estimated 3.7 million gallons of milk daily. Furthermore, an estimated 750,000 unhatched eggs are being smashed weekly by a single chicken processor. In the fresh produce supply, farmers are taking similar measures; millions of pounds of onions are being buried and crops of cabbage are being plowed under. Perhaps most grimly, many farmers will soon be forced to euthanize their livestock in an attempt to cut losses. Specifically, many hog farmers are considering euthanizing some of their herd because, with the drastic decrease in demand and supply backing up, continuing to feed them is not economically feasible. In a time when both domestic and global hunger are ever-present and millions of jobless Americans face severe financial difficulty, this level of food destruction is especially shocking.
In addition to cuts in demand because of schools, hotels, and restaurants, farmers face further logistical difficulties. While demand remains high in grocery stores, many farmers' packaging facilities and plants are not optimized to package food fit for grocery store shelves or consumer delis. Many farmers package in bulk and deliver straight to hotels, restaurants, and schools–food service customers. Facilities cannot possibly switch to producing bags by the ounce, and grocery stores cannot possibly switch to accepting bags by the pound. Furthermore, repurposing production plants is a costly feat and one that would not likely prove economically sensible long term. Farmers' hands, then, are inextricably tied. 
As the coronavirus wreaks havoc on demand, farmers have attempted to lessen the food destruction by giving some of their surplus to food banks; however, numerous issues–including the perishable nature of produce, meat, and dairy, minimal food bank volunteers, and high transportation costs–render this a poor solution. Additionally, in the face of significant pig euthanasia, the National Pork Producers Council (NPPC) is looking for federal intervention, specifically, the purchase of backed up supply. This would enable farmers to donate their excess supply without taking destructive losses. Legislation such as the Relief for Small Farmers Act has been proposed as well; with farm bankruptcies at an eight year high and many small farms already struggling, the Act would provide farmers one-time debt forgiveness on loans up to $250,000 through the FSA, allow one year window to apply for debt relief, and require those receiving aid to continue farming for at least two more years. The United States Secretary of Agriculture, Sonny Perdue, also made clear on Wednesday that plans for direct payments to farmers are coming soon.
Like many right now, farmers are heading into an unknown future. In the coming months, they will be forced to replant their crops with the hope that demand will be restored in restaurants, schools, and hotels. However, as much uncertainty remains about when schools will reopen and for how long social-distancing measures will need to be in place, the timeline for reopening the food service industry–and many other industries–is still unclear.