Envirothon Team Success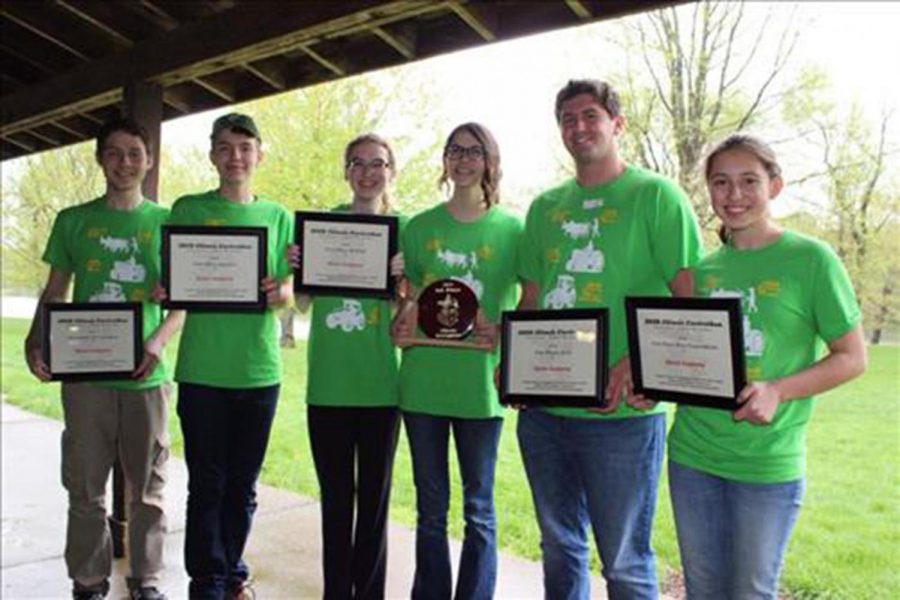 On May 1st and 2nd, Benet Academy's Envirothon Team competed in the Illinois State Envirothon competition in Monticello. Envirothon is an annual competition focused on ecology, agriculture, and resource management, testing students in five of such topics. These topics included Aquatics, Wildlife, Forestry, Soils, and one overarching topic that rotates each season. This year's rotating topic was Agricultural Technology. This year's team included senior Kaylie Scorza, juniors Finn Adam and Paul Skaluba, and sophomores Emma Hovland and Kasia Takla.
The first day of the competition included five rotations, one for each subject. Each rotation consisted of a twenty-minute training session followed by a written and lab test on the subject. Later that evening, teams were given three hours to create a ten-minute oral presentation on the steps to sustainably managing a plot of land given to them by the judges. Their goal was to answer the question with respect to all five factors, taking into account the environmental, economic, social, and political effects of their decisions.
The following day, all teams presented to a panel of judges, and the top three teams presented again to a second panel of judges. Cumulative scores were used to determine the first, second, and third place winners of the oral presentation category. Benet finished in first place, taking first in five of the six categories and placing very high in the sixth. As a result, they qualified for the national competition, which will take place the week of July 28, in Raleigh, North Carolina.